CALL US FOR DIGITAL TV AERIAL AND SATELLITE TV EXCELLENCE IN HASTINGS
The team at Southern Coast Aerials and Satellites is proud to serve a famous coastal town like Hastings. Our technicians have been delivering a first-class satellite and digital aerials service to businesses and residents in the area ever since the digital TV switchover, and we're ready to show new customers in the area what we can do.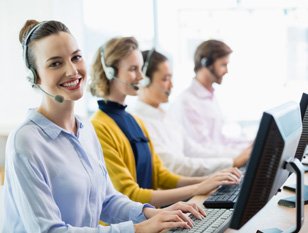 If you've got any of the below, we definitely are the people to call for installations, upgrades and repairs in Hastings:
All the big communal service providers including MATV, SMATV and IRS
Everything by Sky, including Freesat, NOW TV and new Sky-Q
BT Vision and YouView.
Freeview, Freeview HD and Freeview Play
Other satellite service providers not in the English language
The joint BBC/ITV version of Freesat
We're also experts in home security and audio visual systems, and can wall mount your TV or set up multi-room. Call our multi-talented team today on 0800 046 9816.
Call us 7 days a week
We're here to help and want to reach as many customers as possible in Hastings. That's why our team is on call all week long.
When storms hit Hastings, call us.
Being located on the coast can leave homes and businesses in Hastings more exposed to the elements than some other places further inland. So if a storm or strong winds affect your satellite or digital TV service, call our speedy service.
We'll repair, replace and install satellite systems in Hastings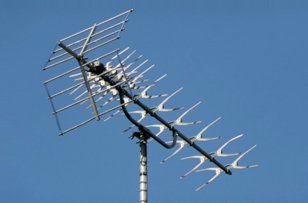 Yes, we'll do all kinds of satellite dishes so you can receive Sky or Freesat or one of the many foreign language services. But we also install and explain the set-top boxes that you'll keep near your TV and use to select what you watch next.
We'll give your Hastings home or office multi-room capabilities
Why not please more of the people more of the time by making your digital TV or satellite TV service available in more than one room? Our team can install the points and sockets you'll need.
Repairs and installations for digital radio and digital TV aerials in Hastings
Without a fully functioning aerial, you won't be able to enjoy the massive choice of channels that services like Freeview bring. To make sure your aerial is up to the job, or to get a more powerful aerial and amplifier, call us.
Secure your Hastings home or workplace with CCTV
Imagine being able to monitor what's happening in and around your home on your laptop via the internet. That's now possible with the security tech our team are experts at installing. We also supply day and night vision cameras, motion detection systems and all kinds of innovative solutions designed to thwart the thieves of this world. Call us for a free consultation.
We're AV experts too
Our Audio Visual expertise is in high demand in Hastings. People call us when they want outstanding sound systems for outdoor events, or expertise to help them plan and build a home cinema. We're also experts at setting up corporate presentation systems in workplace meeting rooms and LCD or Plasma advertising screens. Why not call us to see what we can do for you?
And Hastings can rely on us to wall mount TVs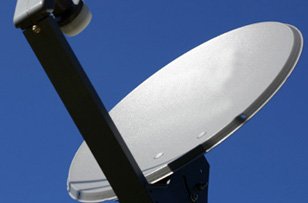 This is a popular service that's widely used by customers all over Hastings, whether it's getting us to wall mount a single TV in a living room, or multiple sets in bars or clubs. We always leave customers impressed with the speed with which we work and how we manage to tuck all the wires out of sight. Call us.
Here's how Hastings customers can benefit from calling Southern Coast Aerials and Satellites:
Enjoy a quick resolution to your problem with our Same Day Service
Get your job done on Day One in 95% of cases
All our Technicians have vast experience in satellite and digital
We know Hastings well, so know how to get you the best satellite or digital aerial signals
We're independent so you can rely on us to be impartial
We're ready to serve Hastings 7 days a week
Our customer service levels are sky high
We deliver our quotes quickly and at competitive rates
Our Technicians are prepared to take on tasks that other companies turn down for being too risky.

Whether you live or work in Hastings, whenever you need help with satellite or digital platforms, call Southern Coast Aerials and Satellites on 0800 046 9816.