Your digital TV and radio aerials sorted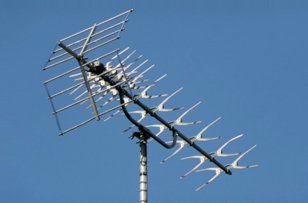 In the wake of the digital revolution, there's still a big role for aerials to play in ensuring homes and businesses receive the TV and other digital services they rely on.
Without an aerial with a strong amplifier that's installed professionally, you can't get services like Freeview. And if your aerial suffers storm damage or is knocked off track by high winds, the quality of your sound and picture will be compromised. But don't worry. If you need your digital aerial installed, replaced, upgraded or mended, the team here at Southern Coast Aerials and Satellites is ready to help.
Wherever you are in Hampshire or East or West Sussex, we're just a phone call away. You can reach us on 0800 046 9816 and we'll always try to reach you in double-quick time.
Digital TV Aerial installations and upgrades
Digital aerials are neat bits of kit that require an expert to handle and install or fix. Our Engineers have the expertise to deal with any digital TV aerial jobs. We'll provide the equipment if you need a new aerial or a replacement, and we've got the skill to fix digital TV aerials, even if we didn't install them.
So all Freeview, YouView or BT Vision customers along the south coast of England should have the Southern Coast Aerials and Satellites number to hand, especially when stormy weather is expected in the area.
We're also the people to call if you're a developer working on an apartment block new build, or if you work in a school, hospital or other public place with multiple customers requiring multiple services under the same roof. We can supply all the hardware and software needed to establish cutting-edge communal digital TV services such as IRS, MATV and SMATV.
We fit DAB Radio Aerials too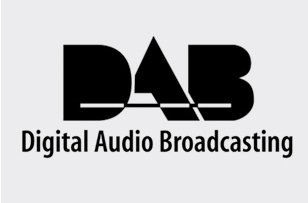 Digital TV certainly hasn't killed the popularity of radio. In fact, digital has led to many more radio channels becoming available to the UK public. But to receive the best service you need a DAB radio aerial. We can supply these aerials, as well as fix them, so wherever you are in Sussex or Hampshire, be sure to call us first.
Our Engineers Go Above And Beyond
We get calls from customers in southern England who've been refused an installation or repair because other companies won't take on jobs that are high up or hard to reach. They've obviously heard that the team at Southern Coast Aerials and Satellites are ready to go above and beyond most other companies to help customers in Hampshire and Sussex. So if someone else has said no to your job, call us.
Don't despair. We're ready to repair all Digital TV and DAB Radio Aerials
Being so exposed up on roofs, all digital aerials are susceptible to storm damage or being knocked out of alignment by high winds. When that happens, you'll notice a reduction in the quality of your service. That's the time to call the Southern Coast Aerials and Satellites team.
It's a much better and safer option than attempting to tackle the problem yourself. We fix all types of digital aerial and all brands, no matter who installed them in the first place. We provide a comprehensive service when we visit, so as well as sorting out your aerial, we'll check all associated cables (interior and exterior), all aerial points, plus your amplifiers and home distribution network.
Why so many people along the south coast choose us for repairs, upgrades and installations.
Top quality customer service
We're efficient, professional and polite every step of the way, and the quality of our work is top drawer.
Same Day Service
We react fast to every call we receive, aiming to get to you on the day you call. And when we arrive, 95% of the time we'll leave on the same day with the job finished.
Engineers with experience
When it comes to digital TV and radio aerials, our engineers really know what's what, and as well as fixing and fitting aerials are happy to give customers advice.
Southern Coast Aerials and Satellites is proudly independent
We run our business our way, and only recommend products we rate highly and offer advice that we genuinely believe will benefit our customers.
We offer digital aerials support and maintenance
If you'd feel more reassured having experts keeping a regular eye on your digital TV or DAB aerial service, our support and maintenance service is the best option for you. For an extra fee, we'll carry our quarterly inspections of your aerial/s, and recommend any changes or upgrades to your set-up. Ask us more about this service.
For the best quality digital TV and DAB aerial services in Hampshire, West Sussex and East Sussex, call Southern Coast Aerials and Satellites on 0800 046 9816.