Digital Tv Aerial & Satellite Services for Aldershot
Make sure you have the Southern Coast Aerials and Satellites number saved in your phone, if you've got Sky TV, Freeview, BT Vision or any of the other UK satellite and digital TV service providers. That's because for residents and businesses in Aldershot, we provide a swift and skilled installation and repairs service. Here's the number to save: 0800 046 9816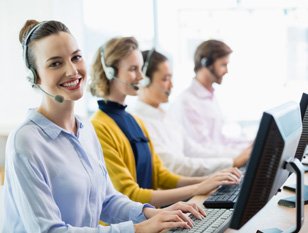 We fix and fit the following satellite and digital TV systems in Aldershot:
All Freeview services
All Sky services
Both Freesat services (from Sky and BBC/ITV)
NOW TV
You View
Hotbird
BT Vision services
Non-English language services
Commercial services such as IRS, SMATV and MATV.
A 6 days per week satellite and digital TV aerial service for Aldershot
We're open all week, so it's easier to book appointments with us at the weekend if you're busy during the week.
Call us if storms have damaged your satellite dish or digital TV aerial in Aldershot
We respond quickly to all calls for help, and because we're local to Aldershot, we'll know when strong winds and storms have hit the area, so will be on standby to carry out satellite dish repairs and to fix digital aerials.
Satellite TV services for Aldershot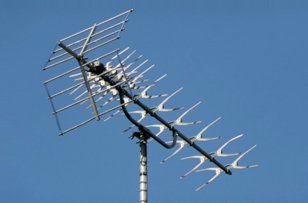 We don't just repair damaged or faulty satellite dishes. Call us in if you've decided to upgrade your home or workplace satellite system in Aldershot, or if you want a satellite system installed for the first time. Maybe you've decided to upgrade to Sky-Q, or to get Freesat. Whatever your decision, call us and we can help with the whole process, supplying the dish, set-top box, wiring and the skill needed to install it all. We can even show you how it all works if you need us to.
Get us to give you multi-room services in Aldershot
Banish those arguments about who watches what first, and get your satellite or digital TV service installed in more than one room. Call us in, and we'll bring all the equipment and expertise to get the job done, leaving you with a home or workplace that allows different channels to be watched at the same time in different rooms.
Digital TV aerial repairs and installations in Aldershot
If you want any of the Freeview services, or BT Vision, YouView, even DAB digital radio, you're going to need a digital aerial and amplifier to receive the signals. Call the Southern Coast Aerials and Satellites team and we'll provide your new aerial and install it, so you can enjoy great digital TV and radio.
CCTV services for Aldershot
Our CCTV experts can install and repair all kinds of home and workplace security systems. Motion detection. Remote access. Night vision. Call us for a free consultation and let us show you how easy it is to get peace of mind.
Audio Visual experts in Aldershot
We're also the people to call if you're planning to make the most of the latest tech and give yourself a home cinema, smart lighting system or a cool projector-led presentation system in the office. We can plan and install your AV set-up in Aldershot, and fix faults with your current system.
TV Wall Mounting in Aldershot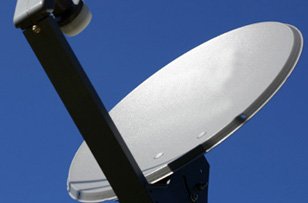 Free up space in your lounge at home, or your bar/gym/club by getting your TVs smartly mounted on the walls. It means more people can see the screen and there are no ugly wires on show. Our team have plenty of experience of wall mounting all kinds of TV sets in Aldershot.
Call Southern Coast Aerials and Satellites in Aldershot for:
Same Day Service
95% of jobs completed on the same day
Experienced engineers
A company that knows the Aldershot area
An independent business that provides unbiased advice
A 7 days a week service
Outstanding customer service
Written quotes in 24 hours
Free consultations for CCTV work
A team that's ready to take on repairs and installations that others might refuse

The Southern Coast Aerials and Satellites team is ready to help you. Call us now on 0800 046 9816.